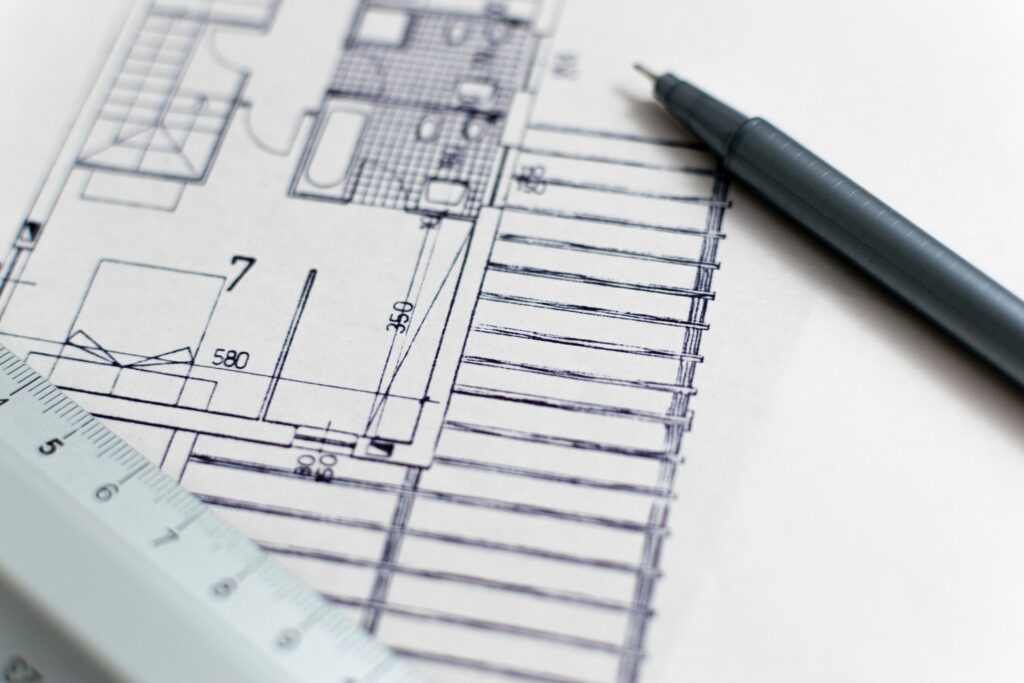 How To Plan Office Space
Imagine the moment when you get the keys to your new office location. You slide the key in the lock and with a sweet click, the doors open to your new 9-5 home-away-from-home. The freshly cleaned carpets and bare walls are glistening with potential and the aroma of opportunity feels like a breath of fresh air. It's a blank page for you to write your business's story — a clean canvas for your company's creative hub.
Now the question is… How should you set up the office?
Knowing how to plan your office space is so much more than picking out who gets the corner office. Several factors go into how you should plan your office space. Keep reading to learn more about how to plan your office space.
Information Needed For Planning Office Space:
The first item on your office planning to-do list is to gather some information about your office space and your needs. Your real estate agent or person leasing the office space to you will likely be able to help you with the first part of this. Try to find out what the total square footage is and how it's arranged. Find out how much of your square footage is available for office space and meeting areas. You'll also want to know how much space is already being used for the restrooms, reception area, or even a kitchen/break room.
Next, you'll need to know your capacity. Your real estate agent will likely be able to tell you what the fire marshall has concluded the capacity to be. But, you will also need to know how many people and workspaces you'll need to fit in that area. Think about all the employees you'll need to fit. Will you also need a waiting area? Or a reception area?
Before you begin writing out your plans, it's important to have a detailed view of the space you're working with and how you need it to work for you.
Consider Your Layout Design
Next, it's time to consider your options for the type of workspaces and floor plan. Your office layout will have a huge impact on how your employees will work collaboratively and independently. The layout can also affect your workflow and adherence to processes. Furthermore, office layouts can also influence employee productivity and perspectives of the company.
Traditional Offices
Traditional offices have built-in rooms throughout the workplace that function as smaller offices. Generally, these will have a reception area and one or many meeting spaces.
Cubicle Offices
Partitions and dividers are used to create individual workspaces for employees. These offices are a low-cost way to give employees some privacy and individual space. Oftentimes, there will be a private meeting room or private built-in offices for the manager/director level employees.
Clusters
In this layout, workstations are created as clusters where multiple team members work facing each other. These are ideal for offices that have highly collaborative teams and projects. This environment allows employees to talk to each other to solve problems immediately.
Open Floor Plan Layout
Open floor plans usually mean rows of workspaces next to each other and tables where multiple people work facing each other. These types of offices are preferred by many start-up companies because they can be rearranged easily to accommodate changing needs.
Consider Your Facilities
Certain parts of an office can make or break your space. Consider the following:
How many outlets does the office have vs how many outlets your employees may need?
Consider if there is adequate lighting for your employees to work.
Is there space for employees to relax on breaks?
Consider the HVAC system of the building. Will the area be warm enough for employees in the winter and cool enough in the summer?
Does the look of the office match your brand and create a productive, collaborative atmosphere for your employees?
Talk To Your Employees
When planning an office space, your employees will feel appreciated to be included in the decision-making process. Asking them questions such as:
How much space do they need?
How many outlets do they need?
What kind of desks do they prefer?
Do they have preferences about the layout?
Do they need any special accommodations or considerations?
Is there any specific furniture or furniture arrangements needed?
Begin Arranging Furniture
Next, it's time to set up your office furniture. Leave plenty of room for moving around the desk and office, getting in and out of chairs, and around heaters/air conditioners.
If you don't have furniture, purchasing from local companies will often yield better results than purchasing from the big box stores. If you lack a very large budget, gently used office furniture can be great for furnishing your office.
Continuum Office Environments
Planning your business's headquarters in Spokane? Opening up another branch of your office? Continuum Office Environments is your one-stop-shop for office furniture in Spokane that fits your budget and your brand. Check out our office on North Fancher today!