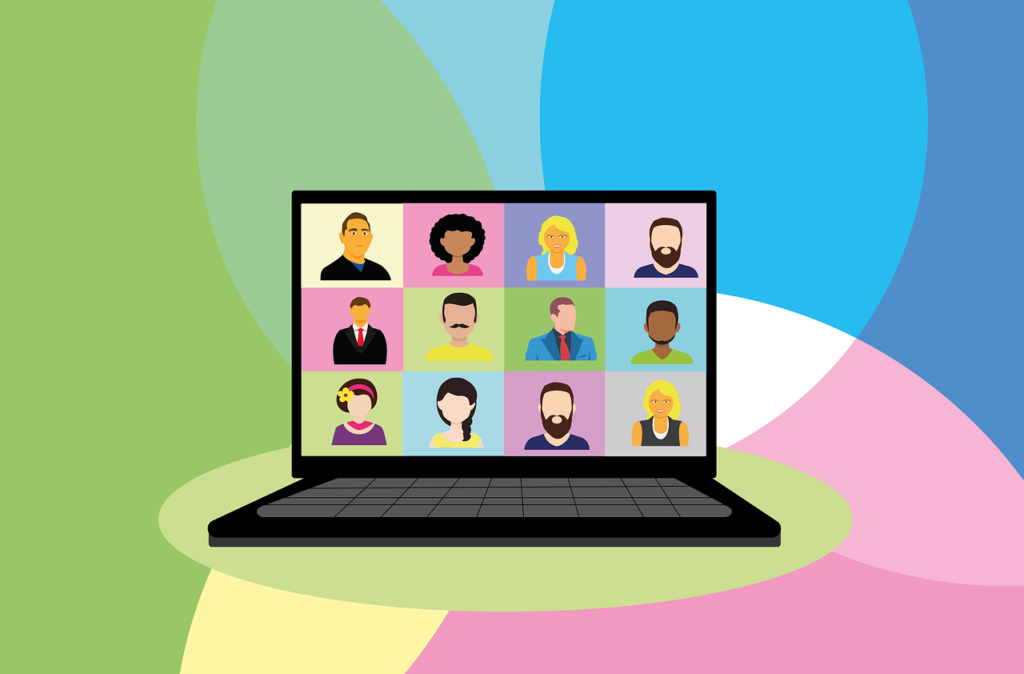 How To Setup A Video Conference Room: Layout and Furniture
Video conferencing is an increasingly popular way to communicate with clients, co-workers, and supervisors. There are a lot of advantages to video conferences: you can see others as they speak, show your screen during a presentation or meeting, and share what's happening in the room without interrupting the conversation. But how do you set up a video conference room? Follow these simple steps for setting up your video conference room!
What is a video conference room and what are its benefits?
A video conference room is a location where you can host or participate in a video conference call. There are many benefits to hosting and participating in these calls: you can see others as they speak, show your screen during the meeting (or presentation), and share what's happening on-screen without interrupting those that are present face-to-face.
With the increase in work-from-home positions, video conferencing is becoming more and more popular. This trend is only going to continue as technology improves, making it easier than ever for remote employees to communicate with others that are in the office (or vice versa).
How to layout your office for optimal viewing
The layout of your office is an important consideration when setting up a video conference room. The goal of the optimal setup is to have viewers able to see you without any obstructions and also be comfortable as they sit through your presentation or discussion. If several people in a group will participate at different times through video conferencing, ensure that the layout is flexible and you have a few options for which position works best.
In addition to finding an office with good visual access, make sure you also consider furniture placement when setting up your video conference room. Avoid placing heavy desks or large pieces of equipment in front of where the camera will be recording as this can block portions of your screen. A good rule of thumb is to place the camera on a tripod and allow for three feet between it and your desk, as well as two feet from any objects that might obstruct recording (like furniture or other items).
Once you've set up your room with optimal lighting, sound, and visibility as well as high-quality video equipment, you're ready for your video conference.
The best furniture for a video conference room
Furniture is an important consideration when setting up a video conference room. Video conferencing equipment, especially webcams and microphones, can be sensitive to the surroundings so you'll want to choose furniture that will not impact your recording in any way.
While video conference rooms are centered around some participants being remote, you may still have several people in the room at one time and need to accommodate them. In this case, opt for a large conference table with plenty of office chairs to allow everyone in the meeting to have a seat and not feel crowded or cramped during your video call.
If your video conferences tend to run a little longer, make sure that the chairs are comfortable and allow for easy movement. You don't want participants to be uncomfortable throughout the call or convey that through their body language (which may end up recorded on your video).
Other Conference Room Furniture Ideas
Decorating your video conference room can help you set the tone for your presentation or discussion. While there are many options available, here are a few unique suggestions to get started:
– A whiteboard with dry-erase markers and erasers – This is great for brainstorming ideas related to what you'll be discussing in the meeting or even having participants brainstorm together.
– Plants and flowers – Bringing in plants and fresh flowers to your video conference room makes it feel more like a meeting space rather than an office or isolated location. This can help keep viewers engaged during even the most technical calls.
– A rug – If you find that your feet are not always visible on camera, consider putting a rug in front of the conference table so that you can have some visual connection to viewers while still being seated.
More Video Conference Room Tips
– If you're having a large group video conference and need to accommodate more than three people at once, consider using one side of the table for those participating in the meeting via webcam and another section where everyone will be seated.
– While it may seem like an idea to use your office as a conference room, make sure there are no distractions during your video call. If you have a door, make sure it's shut, and if people are walking around in the office space that can be distracting to those on camera.
– Find an office with good lighting as well as clear sound for optimal visual quality during your conference calls.
Get The Best Conference Room Furniture From Continuum Office Environments
If you're looking for the perfect furniture to help set up your video conference room, look no further than Continuum Office Environments. From comfortable office chairs and modern desks to lounge seating options that encourage collaboration (and great visuals), we have everything you need to make sure your meetings are always successful.